#_LOCATIONMAP
Date/Time
Date(s) - 02-07-2020 - 05-07-2020
All Day
Categories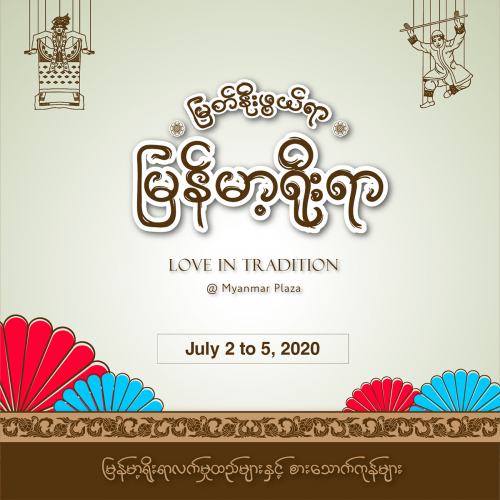 We have a good news for our beloved shoppers who cherish traditional products of Myanmar. In the 4-day event, 2 July to 5 July, of "Love in Tradition", there will be a sale of great traditional products at Myanmar Plaza.
We will be showcasing sales of
🔶 Traditional handicrafts
🔶 Traditional foods
🔶 Clothing
🔶 Cotton Bags
🔶 Traditional Slippers and
🔶 Organic Products, all in one place.
We have also arranged COVID-19 prevention measures such as limiting the number of entries at one time and social-distancing rules. See you soon!
#LoveInTradition
#MyanmarPlaza