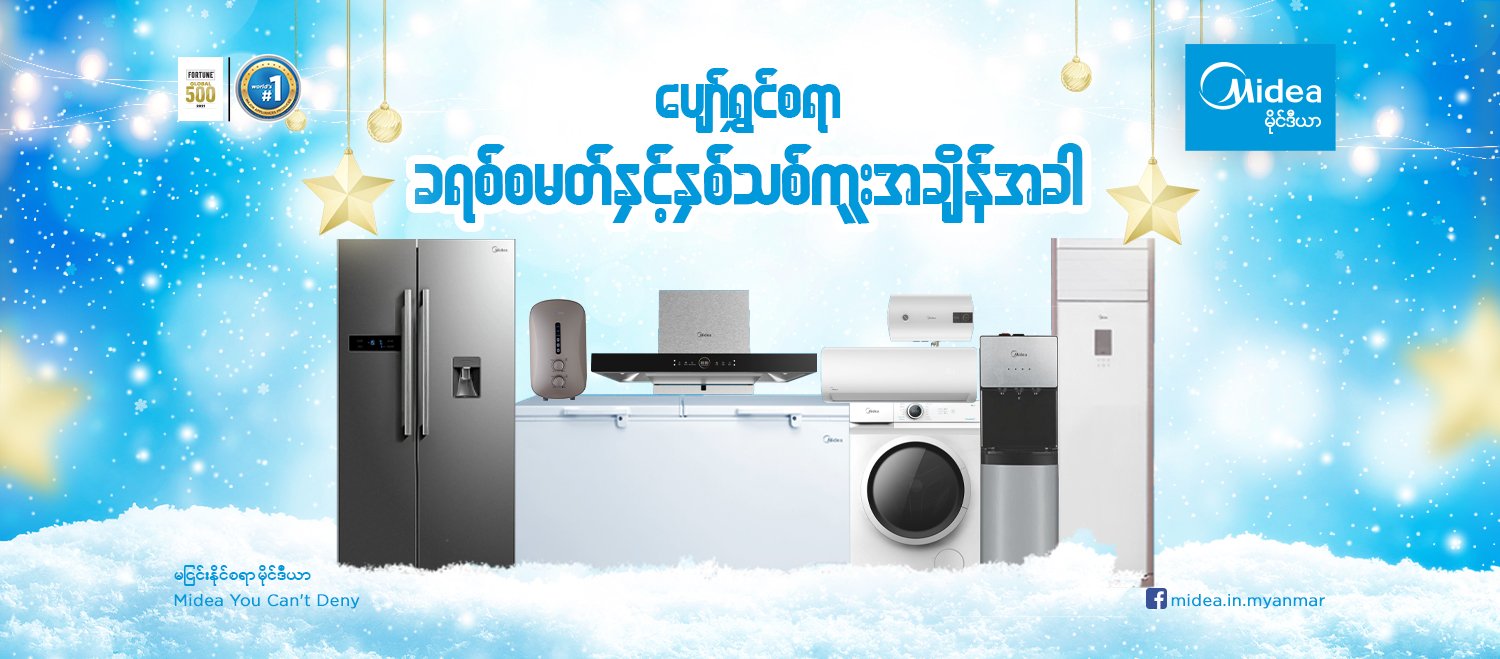 Midea's line of home appliances products include air-conditioners, kitchen appliances, fans, refrigerators, washing machines, water appliances. Midea offers a full range of exciting appliances to families everywhere, dedicated to helping people rediscover what home means.
Midea is the largest world producer of home appliances. Our goal is to make each and every home a place where the family enjoys their best moments together because everything works just so simply, so quickly, and so affordably.
We are now very proud to bring these innovative products to the families in Myanmar, and want to be transparent and available to our customers as much as possible.