Map Unavailable
Date/Time
Date(s) - 11-03-2022 - 20-03-2022
11:00 am :5:00 pm
Categories No Categories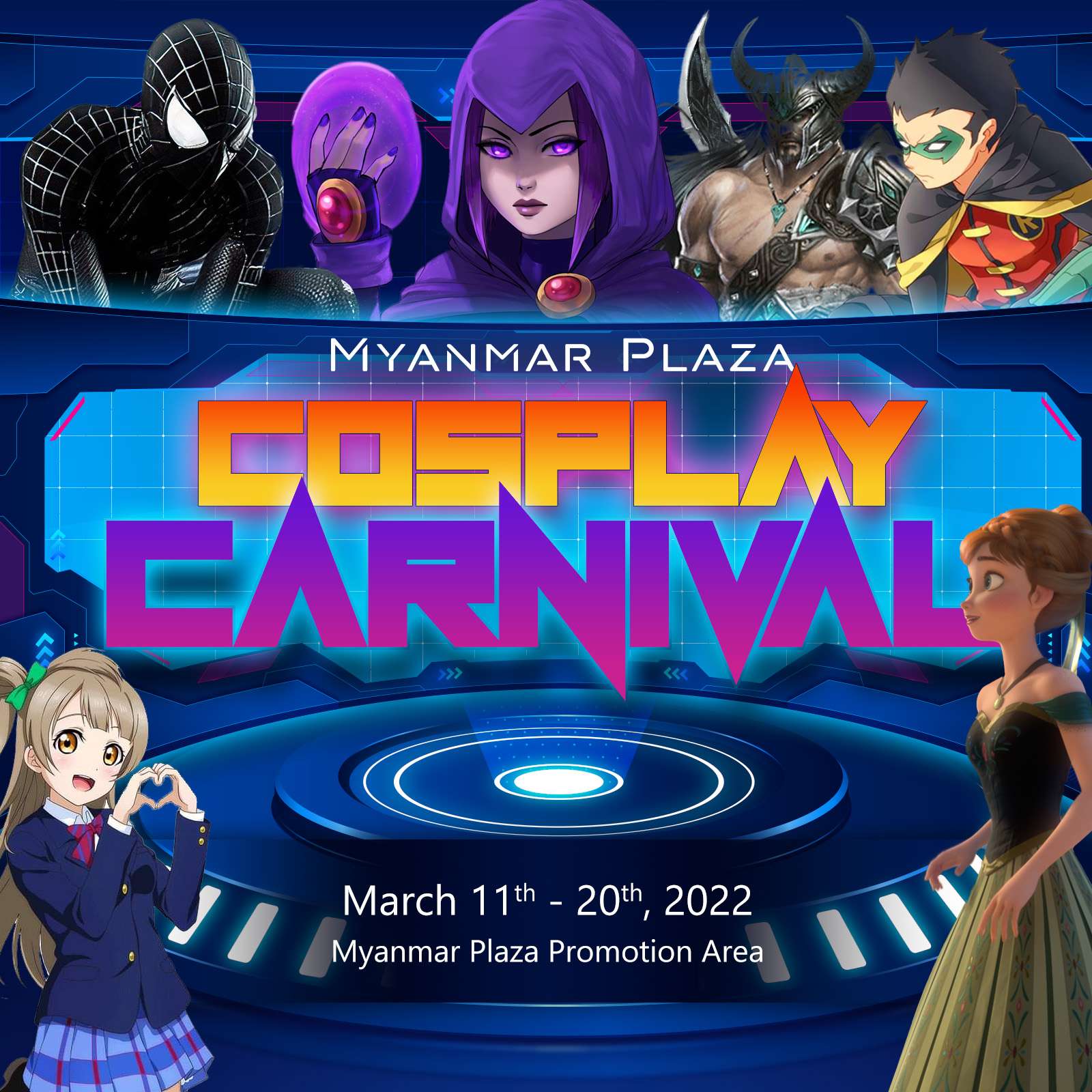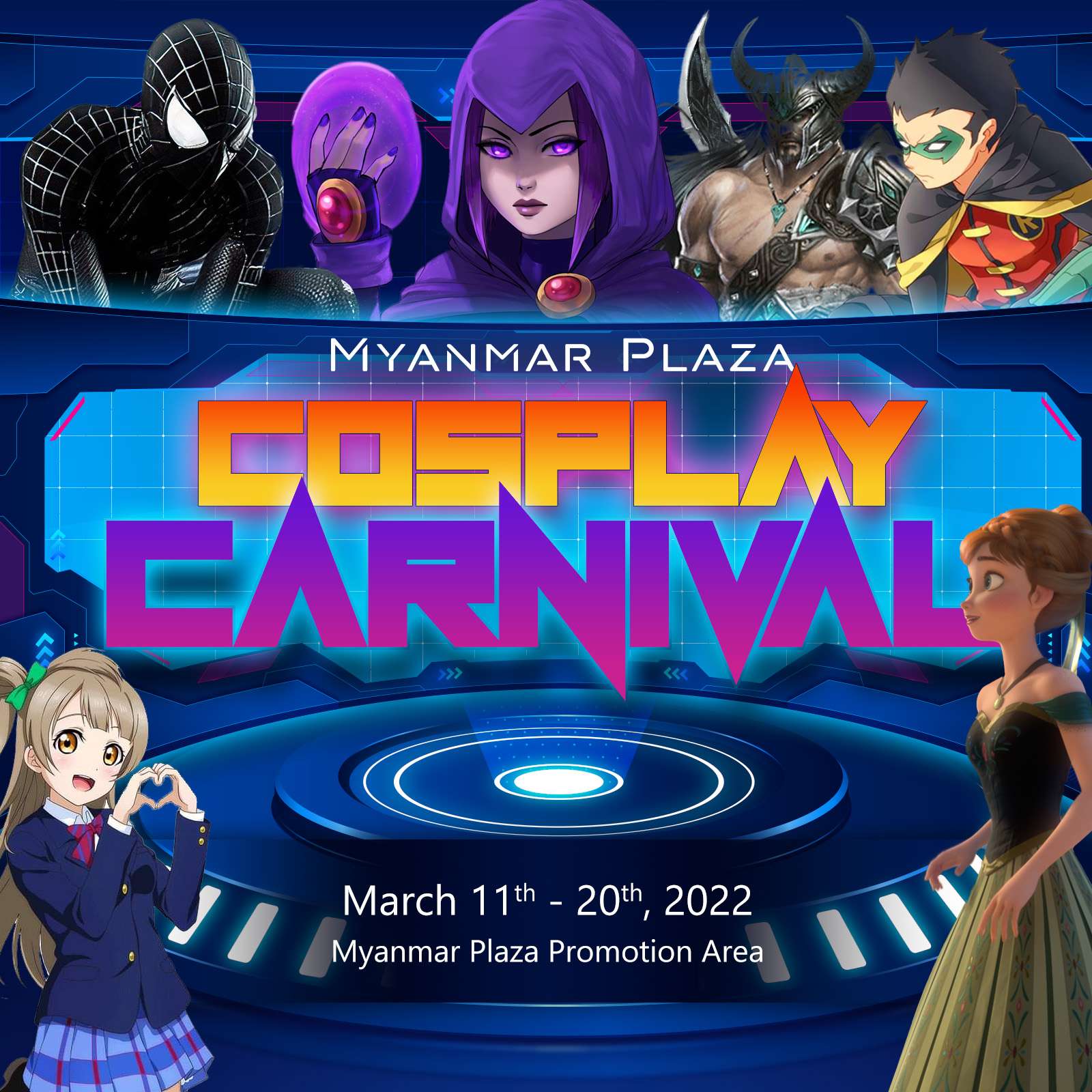 အဝေးကြီးက Comic-con တွေကိုစိတ်ကူးထဲမှာပဲရောက်ဖြစ်တဲ့ စူပါဟီးရိုးပရိသတ်တွေအတွက် စိတ်လှုပ်ရှားစရာအစီအစဥ်လေးတစ်ခု 
မတ်လ(၁၁)ကနေ(၂၀)ထိ ကျင်းပမယ့် Myanmar Plaza Cosplay Carnival မှာ Marvel, DC, Disney, League of Legends နဲ့ Anime ဇာတ်ကောင်  များရဲ့ အမိုက်စား Fan Cosplay Performance တွေနဲ့ သန့်ရှင်းကျန်းမာတဲ့ စားစရာမျိုးစုံကို မြန်မာပလာဇာပရိုမိုးရှင်းဧရိယာမှာ အစုံအလင်တွေ့ရမှာပါ။   
 Cosplay Performance တွေကို လာမယ့်စနေတနင်္ဂနွေပိတ်ရက်တွေဖြစ်တဲ့ မတ်လ ၁၂၊ ၁၃၊ ၁၉၊ ၂၀တွေမှာ ကျင်းပသွားမှာဖြစ်ပြီး Food Stall တွေ ကိုတော့ (၁၁)ရက်နေ့ကနေ (၂၀)ထိနေ့စဥ်ဖွင့်လှစ်ထားမှာဖြစ်ပါတယ်။
 ကိုယ်အကြိုက်ဆုံး fandom ထဲက စူပါဟီးရိုးတွေ၊ ဂိမ်း character တွေထဲကဘယ်သူတွေကိုတွေ့ရမလဲဆိုတာရင်ခုန်ရင်း Cosplay Carnival ပွဲမှာဆုံကြမယ်နော်။
An exciting event for fans of superheroes and game characters! 
Myanmar Plaza is hosting a Cosplay Carnival from March 11 – 20, showcasing fan cosplay performance from pop culture characters of Marvel, DC, Disney, League of Legends and Anime. And yes, food stalls with healthy and hearty meals will be there too. 
 Cosplay performance will run full swing on the weekends – March 12, 13, 19 and 20 while the food stalls will open everyday from Mar 11 – 20.
 So, tell your geeky friends, and let's meet up with our superheroes at the Cosplay Carnival soon!