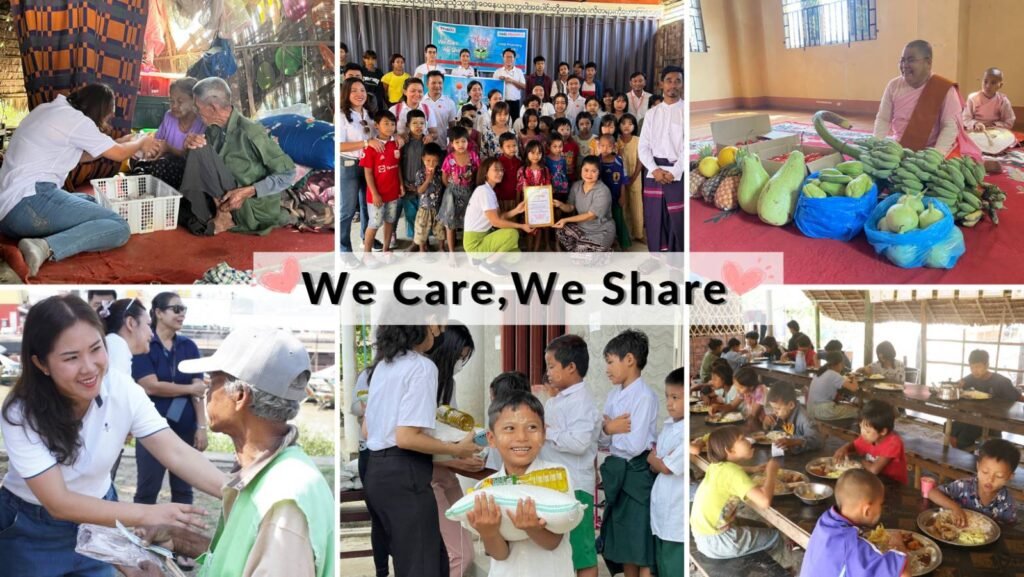 Welcome to our CSR activities page, where we share our commitment to corporate social responsibility through the We Care, We Share program. At We Care We Share, we believe in giving back to society and being responsible global citizens. Here, you can learn about our various CSR initiatives, including our sustainability efforts, volunteer programs, and community outreach projects. Join us in making a positive impact on the world and creating a better future for all.
"We Care We Share" is a non-profit public service program run by a Vietnamese foreign investment firm in charge of implementing the HAGL Myanmar Centre Project. As a foreign investment firm, we feel it is our responsibility to contribute to the community by assisting in the improvement of socioeconomic conditions in the region.
"We Care, We Share" has been distributing health supplies with the public to help stop the spread of the global Covid-19 pandemic since its onset. Following the virus's containment, we shifted our purpose to assist struggling grassroots communities, the elderly, and orphans. In the long run, we will keep working to deliver public benefit activities including education, healthcare, and vocational assistance.