#_LOCATIONMAP
Date/Time
Date(s) - 30-07-2023 - 02-08-2023
All Day
Categories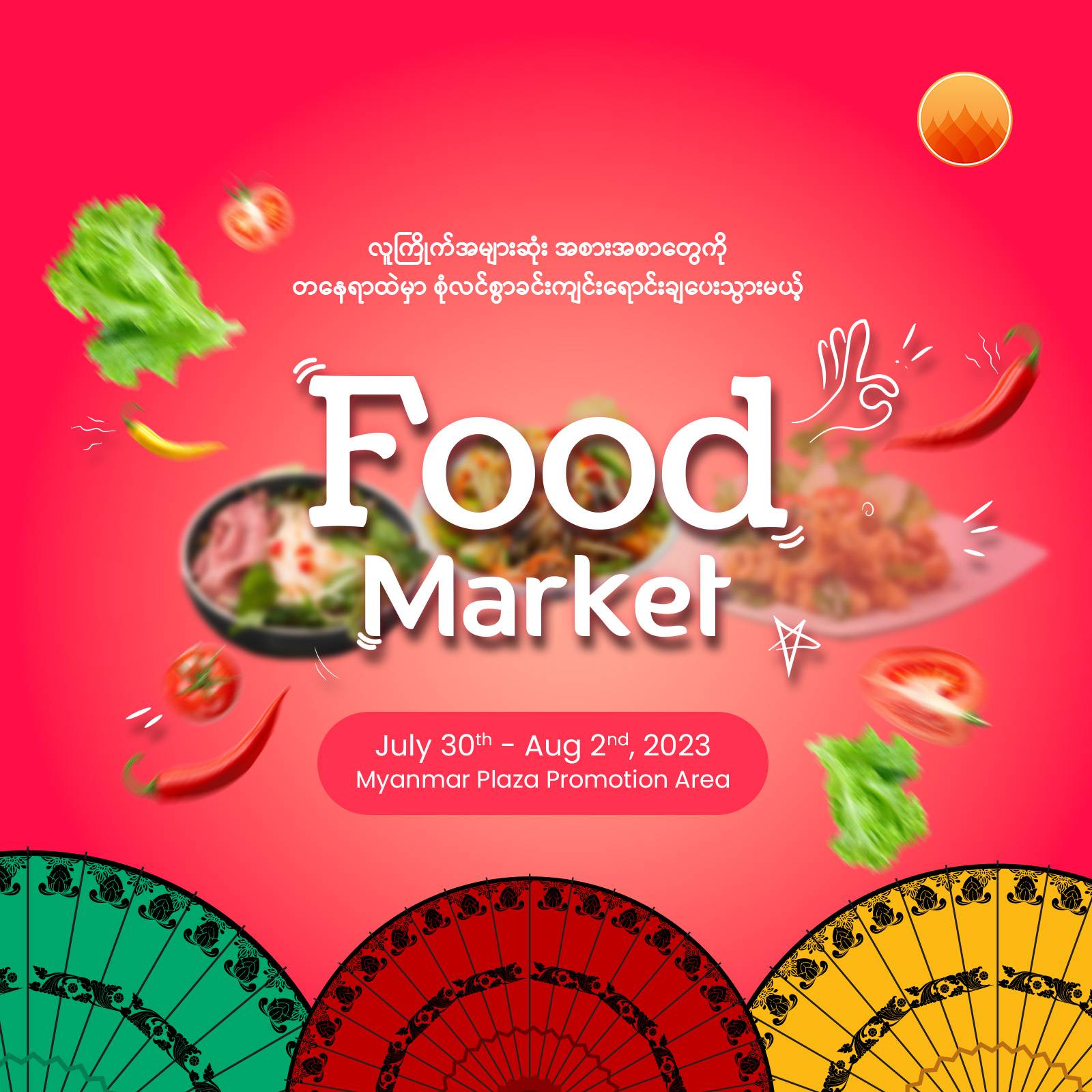 Do you want to try tasty Vietnamese Noodles or crave delicious Mexican food ?
Food Market by Maynmar Plaza will be a destination for foodies on pay day.
There will also be Myanmar traditional food, browine, ice-cream and organic nutritious food to take a bite.
Let's meet at the food market on 30,July to 2,August in the promotion area at Myanmar Plaza.