#_LOCATIONMAP
Date/Time
Date(s) - 01-04-2019 - 12-04-2019
All Day
Categories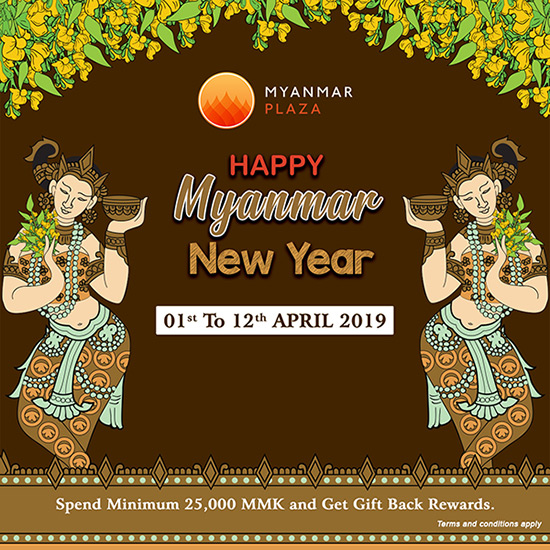 As Myanmar New Year is coming, we have special program for our valued customers. Every purchase of 25,000 MMK and above can get a chance to get a free gift. This Gift Back Rewards Program will start from 1st to 12th April. Please exchange your minimum spending 25,000 MMK receipt with Myanmar Plaza gift at the information counter. Terms and conditions are as below.
Terms and Conditions
– Myanmar Plaza's Gift Back Rewards program will take place start from 01st to 12th April 2019 during operation hour.
– Spending 25,000MMK or above can get a chance to get a free gift.
– One receipt voucher must have minimum 25,000MMK and cannot combine the vouchers to reach targeted amount.
– One receipt voucher for one time only.
– All exchanging must be made on the same day of purchase at Myanmar Plaza.
– Torn and damaged receipts, duplicate receipts will not be accepted.
– Myanmar Plaza Shopping Centre Management's decision will be used for any controversy regarding gift program.