#_LOCATIONMAP
Date/Time
Date(s) – 26-05-2018 – 27-05-2018
All Day
Categories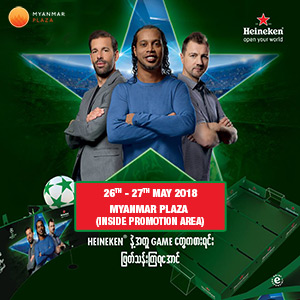 "Are you ready to spend the day by playing human-sized table football?
Be a part of this event and capture the magic at our photo booth!
Don't let an opportunity slip by to win a unique and exclusive pair of UCL Sunglasses by buying two Heinekens.
Join us at Myanmar Plaza on 26th May – 27th May to spend the day making unforgettable memories!.