#_LOCATIONMAP
Date/Time
Date(s) – 11-02-2020
All Day
Categories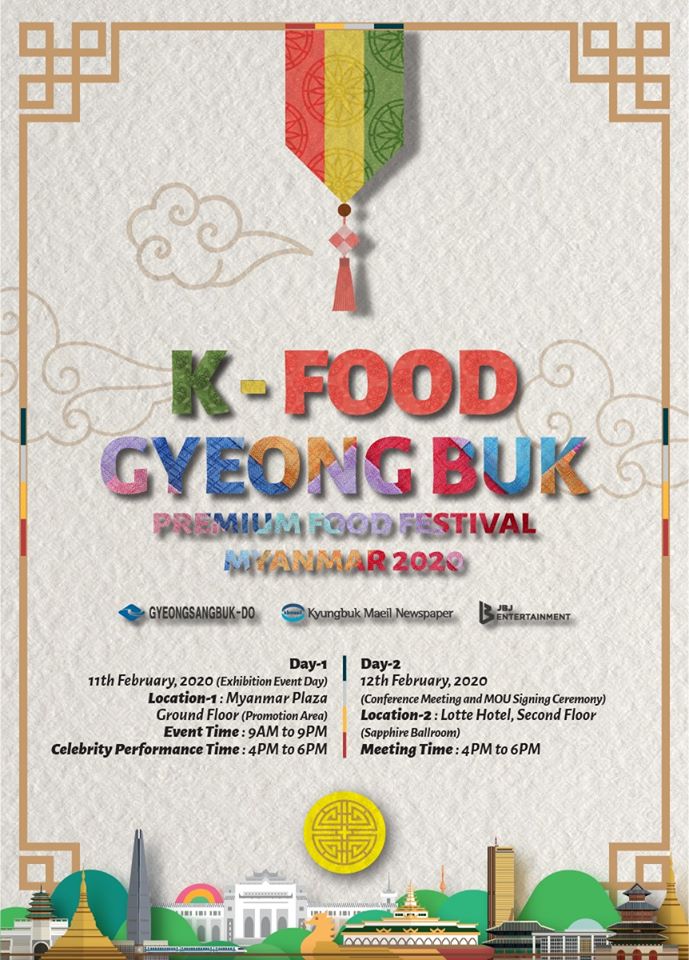 We are pleased to announce that the biggest food show " Gyeong Buk Premium Food Festival' is coming soon.
Cooperating with JBJ Entertainment, a Total of 17 Korean Companies are going to provide you with the perfect platform for sourcing fruit, liquors, Juice and seasoning products in a trade-friendly business-class environment. Let us offer you the opportunity to meet exhibitors in a relaxed setting to discuss your procurement requirements and process in detail.
At the Gyeong Buk Premium Food Festival, Expect to witness
✅17 Korean companies coming from various regions and districts with fresh hygiene products
✅Performance section by rising stars to entertain the distinguished guests,
✅Game time and awarding gift sections for the walk-in guests
✅Lucky Draw sections for VIP Guests to make your visit to the exhibition worthwhile.
We would like to invite you to visit K-Food event and try a tasting of their products.
The details of the event date and Time
Day 1 – 11th February 2020
Place – Myanmar Plaza
Time – 9am to 9pm
▶️Please kindly note that the performance section is from 4pm to 6pm