#_LOCATIONMAP
Date/Time
Date(s) – 01-04-2023 – 02-04-2023
12:00 am
Categories
No Categories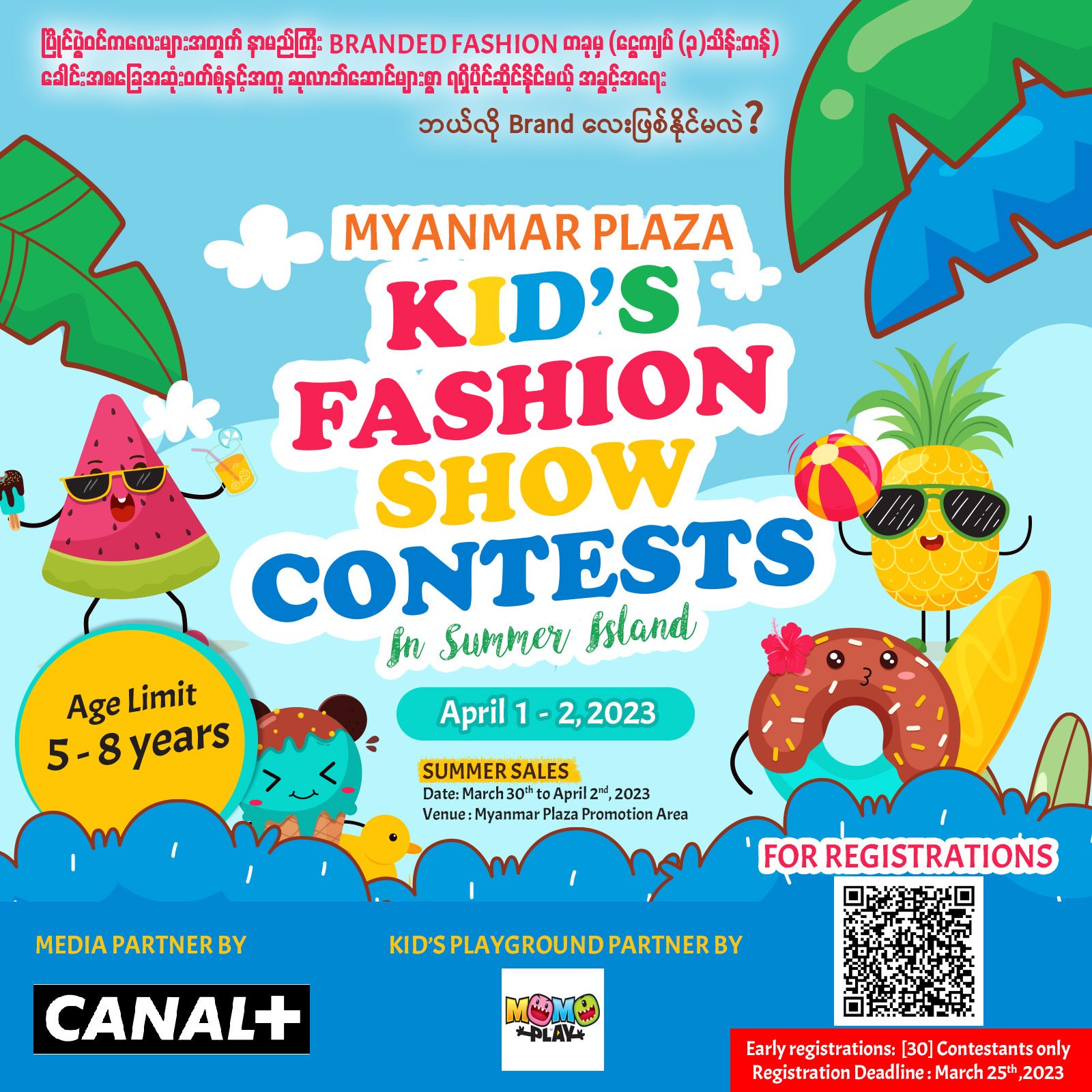 Get ready for a thrilling adventure this summer school holiday! If you're looking for a unique and exciting way to spend time with your family while feeling the beach vibes, then we have something special for you!
Step into the limelight and let your children's talent shine in the Kids' Fashion Show Contest, brought to you by Myanmar Plaza. This event promises to be a blast, and your little ones aged between 5 to 8 years old are invited to compete for fabulous prizes!
The contest will be held on April 1st and 2nd, from 2:00 p.m. to 6:00 p.m., and the competition will be fierce!
Our judges will use the audience's likes and scoring rules to choose the best performers, who will walk away with cash prizes –
200,000 kyats for the Winner,
100,000 kyats for the first runner-up, and
50,000 kyats plus other surprises for the second runner-up.
And that's not all, we'll also be giving away huge surprise gifts to all the contestants!
Hurry and register your child using the form below before the deadline on March 26th. Only 30 contestants will be accepted, so don't miss this chance to join in on the fun and excitement!