#_LOCATIONMAP
Date/Time
Date(s) – 22-06-2019
2:00 pm :4:00 pm
Categories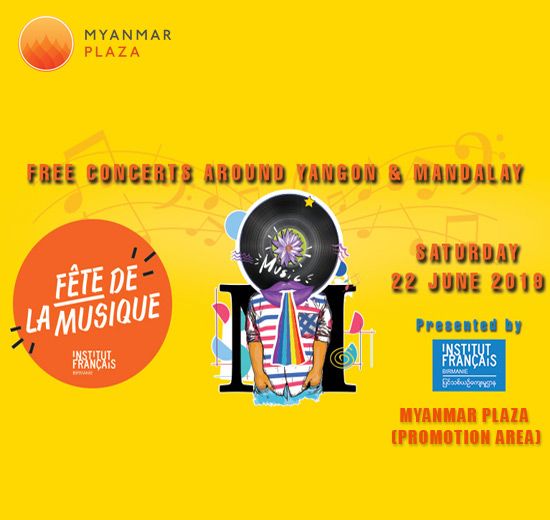 The Fête de la Musique (Music Day) is coming back to Yangon for the third year, and for the very first time this year it's also happening in Mandalay!
The Fête de la Musique is a French tradition happening all over the world, where amateur and professional musicians are encouraged to play music everywhere. The Fête de la Musique is a free popular festival, open to anyone and allowing the expression of all styles of music in a cheerful atmosphere. It gives an opportunity to share a very special moment through music, giving access to music to people of all ages and from all walks of life.
Don't miss out the chance to enjoy Turning Tables Concert in Myanmar Plaza (Promotion area) on 22nd of June.
More info about the program : https://www.facebook.com/events/372798773591066/