#_LOCATIONMAP
Date/Time
Date(s) – 16-01-2023 – 22-01-2023
10:00 am :8:00 pm
Categories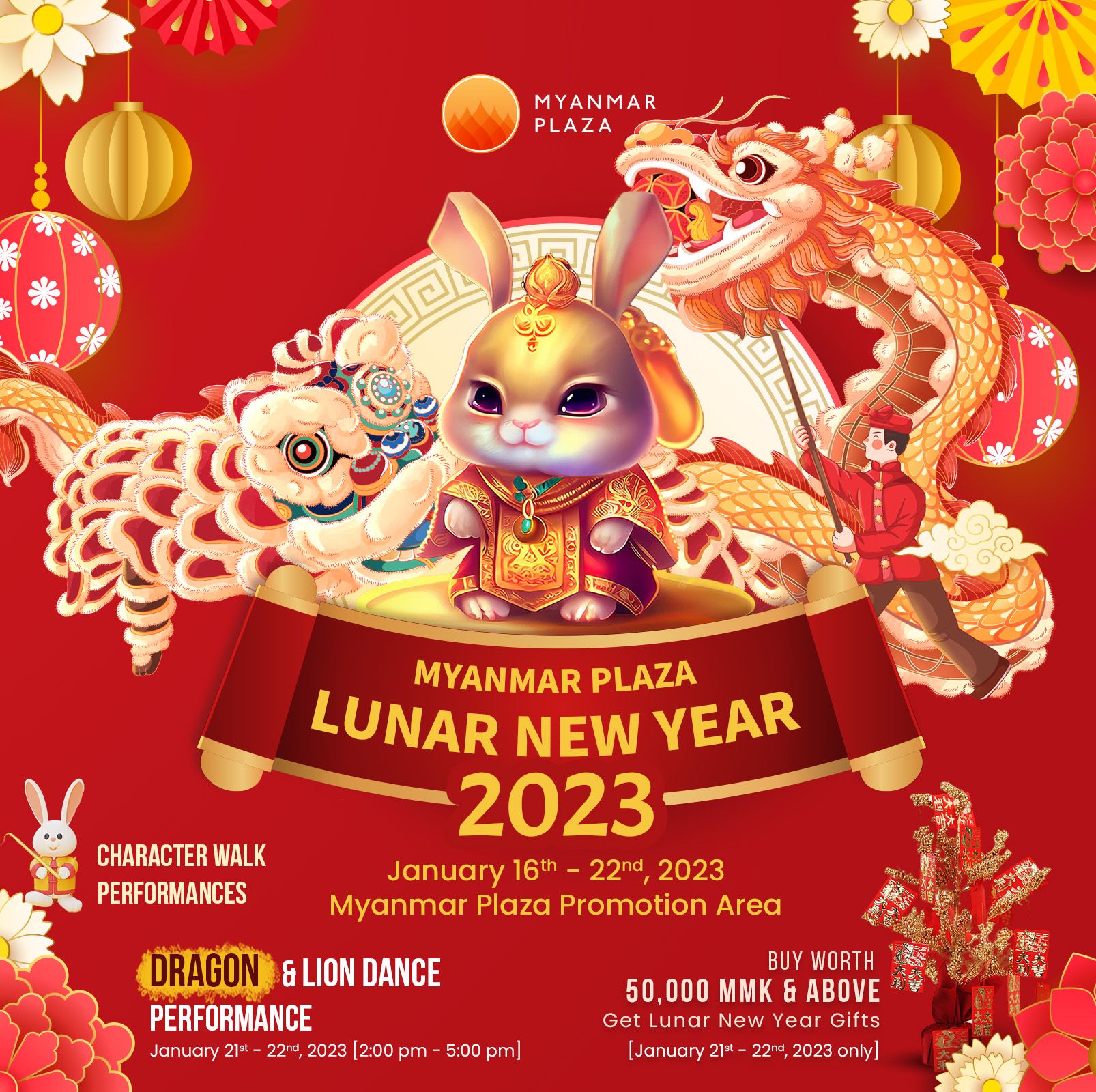 The Lunar New Year Market will take place from January 16th to 22nd at the promotion area of Myanmar Plaza. During the market, traditional Chinese foods, jade, and other jewelry items will be available for purchase.
As a special treat, the first 250 customers who spend 50,000 kyats at Myanmar Plaza during the Lunar New Year, on January 21st and 22nd, will receive complimentary New Year's gifts.
The grand prizes include a generous 200,000 worth of gift vouchers from Blazon, a 100,000 worth of gift voucher from Wai Yan Electronic, and a variety of other exciting electronic items and gifts!
In addition to the exciting shopping and gift-winning opportunities, Myanmar Plaza's Lunar New Year event will also feature traditional Dragon and Lion dance performances on Sundays, January 21st and 22nd. This is a perfect opportunity to take memorable photos and make lasting memories during the New Year period. We invite you to come to Myanmar Plaza and have fun while shopping and receiving gifts.
On the upcoming Saturday and Sunday, children will have the chance to make new friends and create cherished memories as they dance and take pictures with some of our cutest Bunny Mascots you've ever seen!